Backup with 3utools is an easy process. There is no any puzzle to solve. All the tools are available with 3utools backup key and you just need to click on it. Before move to backup with 3utools you should have knowledge of backup and why you need backup?

Advantage of 3utools backup
This offer you PC Backup. So you no need to pay a single penny. But if you move on the way of iCloud backup that would affect to your wallet. Here you no need to worry about your backup file size and it is only a matter on your PC space. If you have more space on your PC, you can have more Backup files. When time permits you can make your backup file.
Data unable to Backup with 3utools
Face ID /Touch ID settings
Apple Pay information and settings
Apple Mail data
Content from the iTunes and App Stores.
Content synced from Finder or iTunes [imported MP3s or CDs, videos, books, and photos]
Data already stored in iCloud, like iCloud Photos, iMessages, and text (SMS) and multimedia (MMS) messages
Activity, Health.
Requirements for 3utools backup
PC/ laptop with 3utools
Enough space on PC or you may use external space [flash drive /external HDD]
USB cable
If you don't have 3utools, download it now. Read about 3utools download.
Backup steps with 3utools
Open 3utools software on PC and connect the i-Device to the PC. Use unbroken USB cable for better connection between the device and PC.
Go to the tools, find "Backup/Restore" and click on it.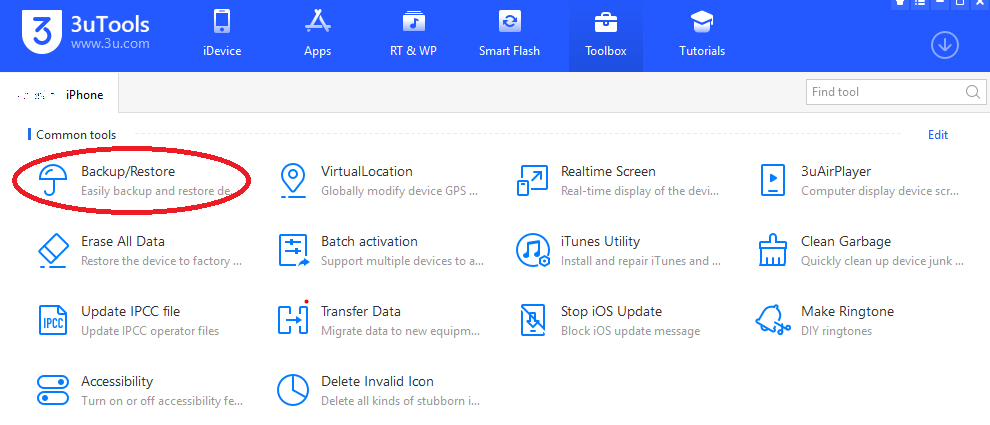 Here you can see backup button first. This allows you to have a whole backup of your device. But if you want to have selected items to backup then select customized backup.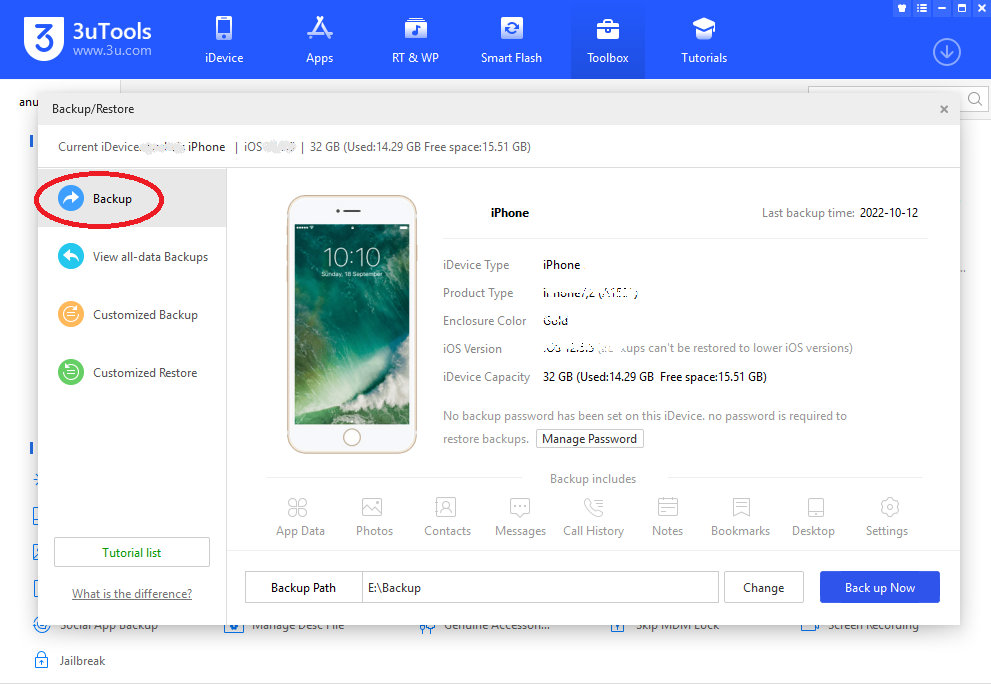 Now you can select the backup path, here you can select the place where you want to save the backup file during the backup process.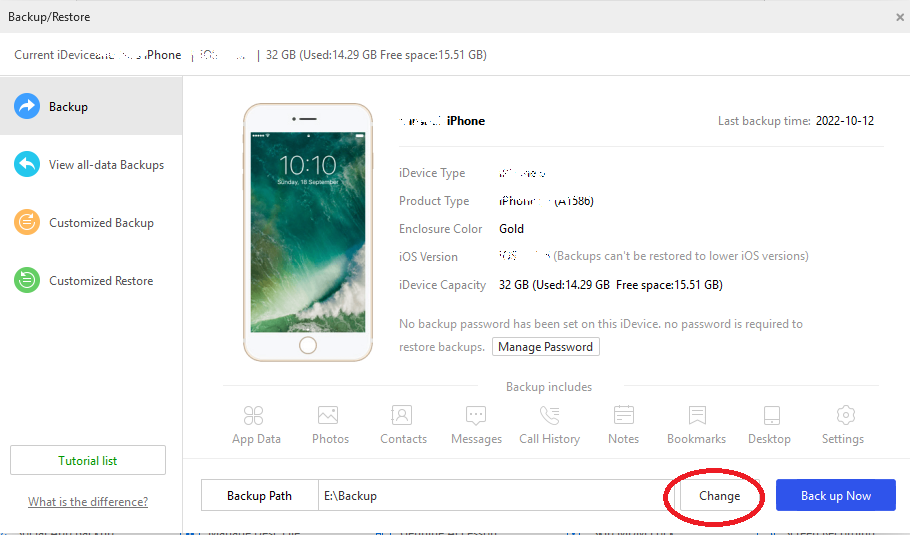 After that click on Back up now button to start the process. If you want, you can cancel the back up during the process and start over.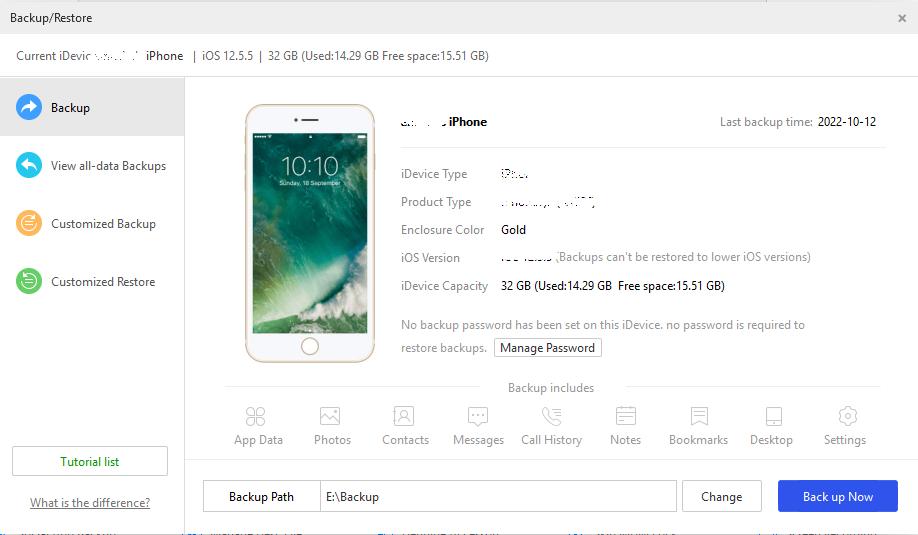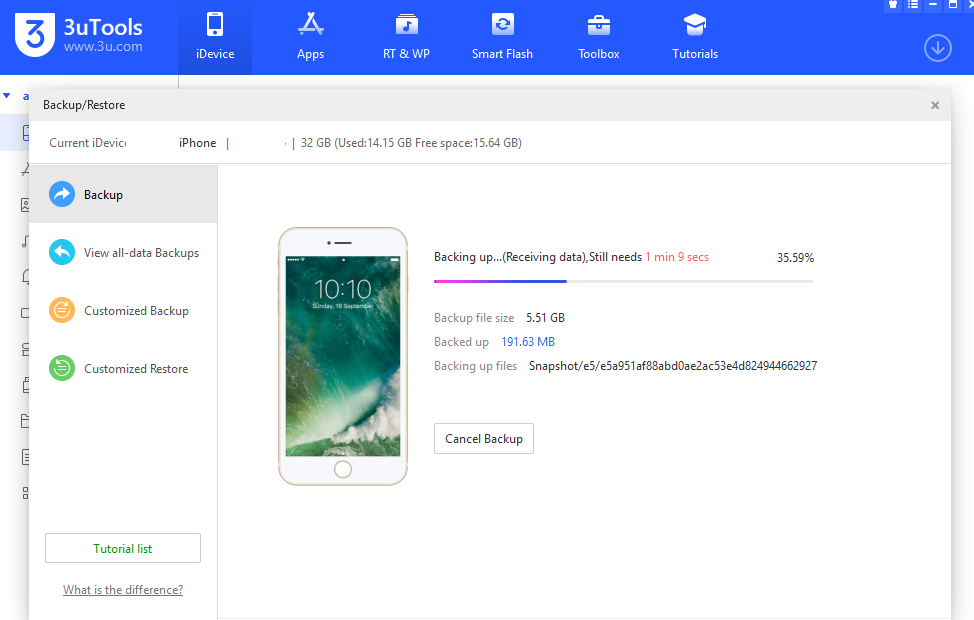 Be patient and wait for Backup Complete.