You don't need to have several tools to manage your iOS device. Whether you are wanting to jailbreak your iPhone, manage iOS files, backup data, migrate photos and video, make ringtones, 3uTools has everything you need. The tool is packed with range of useful features to manage your iOS device with ease.
Best of all, 3uTools is absolutely free to download and use. Download process is quiet easy and simple. You don't need to get the support of any technical expertise. So, why are you waiting, download 3uTools and get the most out of your iPhone, iPad and iPod touch. Tap the following download button to free download the latest 3uTools V3.05 on your Windows PC or laptop.

3uTools App information
Latest version : 3uTools 3.05
Last update : 23/09/2023
File size : 202.08 MB
Operating system : Windows
Product : 3uTools team
Licence : Freeware
Language : English
How to download and use 3uTools on windows
Here, we give you a complete step by step guide on the 3uTools installation process. You need to have following things to complete the process.
iOS device
Windows PC with 3uTools downloaded
USB cable
Decent internet connection
3uTools Download steps
1.Click on the above download button to download 3uTools on your Windows PC or Laptop.
2. Once download is complete, open the downloaded file.
3. Then a notification will be prompted asking wether you want to allow the app to make changes to your device. Click on "Yes"
4. Click on the install button in the next pop up window to install the app.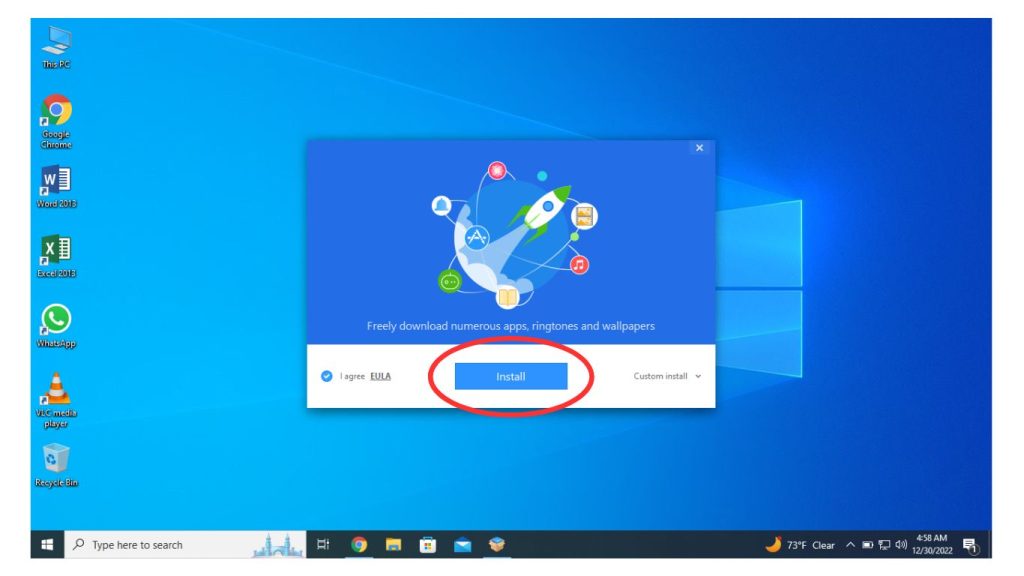 5. Then, the installtion process will start. Wait few seconds till the installtion is finished.
7. Click launch on the next message prompted to launch 3uTools.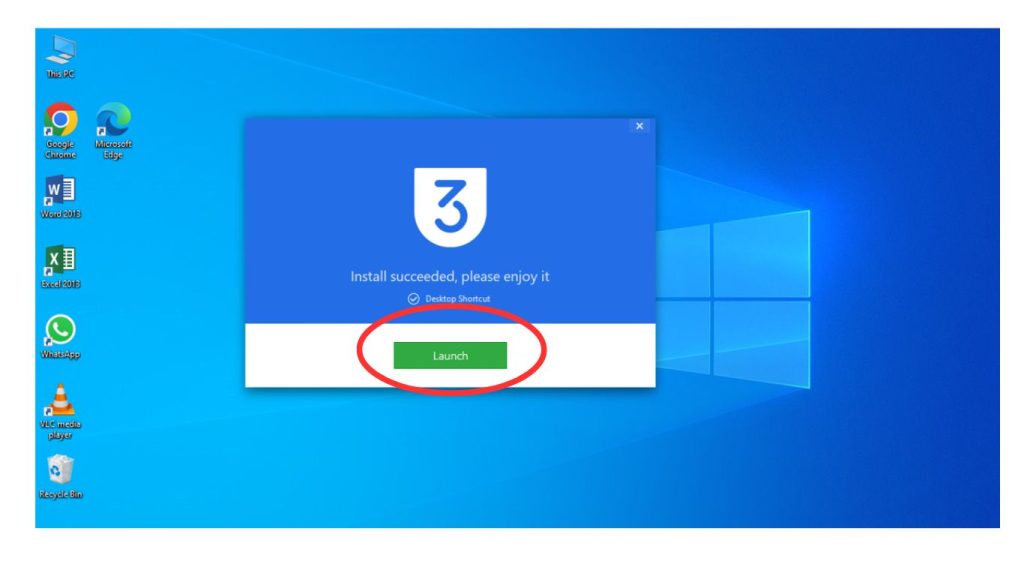 8. Following reminder will be prompted asking you to connect your iDevice to PC.
Connect your iDevice to PC using the USB cable.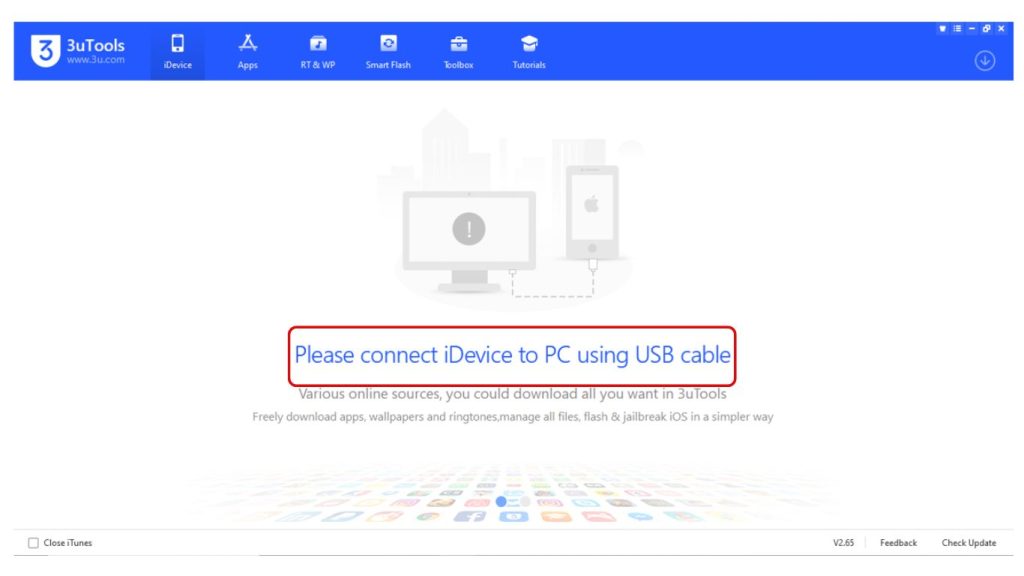 9. If the connection is successful, you can view the information of your iDevice on the 3uTools interface of the PC
10. Now you can do whatever you want to do with 3uTools on your iDevice.
3uTools download features
Free to download
No virus threat
Easy and straight forward download process
Light weight app
No need to jailbreak the device
You can download and install 3uTools on Microsoft Windows PC computers and laptops which have following operating systems.
Windows 11
Windows 10,
Windows 8,
Windows 7,
Windows Vista and
Windows XP 32-bit and 64-bit
You don't need to pay a single dollar to run 3uTools on your iOS device. Its completely free. More importantly, it doesn't require you to jailbreak your iPhone or iPad.
The key functions of the tool
Jailbreak & flash
Manage and view photos, vIdeo's
Download apps,wallpapers & ringtones
Compress photos
Backup and restore
Customize the device
Create ringtones
Convert video and audio
view detailed information
Clean garbage
Manage icons
Virtual location
Migrate data
View Real-Time screen
Import and export music
Uninstall apps
Stop iOS update
Delete invalid icon
Open SSH