3uTools delivers all the cool features you expect from an all in one device manager for your Apple device. How ever it is a Windows based application and doesn't support Mac. So, Mac users have to look for other applications which provides the same high quality service for their iOS devices.. That's why a tool like i4tools comes in to play. I4Tools is the perfect 3uTools like app for iPhone users who work on Mac OS
What is i4Tools for Mac ?
i4Tools is the all in one i4 Assistant tool that delivers plenty of useful features for iOS devices.
The tool has a Windows version as well as a Mac . There is no 3uTool version for Mac and i4Tools is the perfect 3uTools substitute for Mac. I4Tools for Mac offers almost all features of 3uTools making Mac users to choose it as a priority. The tool works on Mac OS 10.15 and above. Further more, you can use i4Tools for any version of iOS without any complication.
To enjoy all features of this device manager, you need to download iTunes. However i4Tools is only available in Chinese language and for the moment, there is no English version. Most of the users don't know Chinese and we recommend them to use the Google mobile translate App to use i4Tools. More importantly, I4Tools is a light weight app and does not consume much space of the device.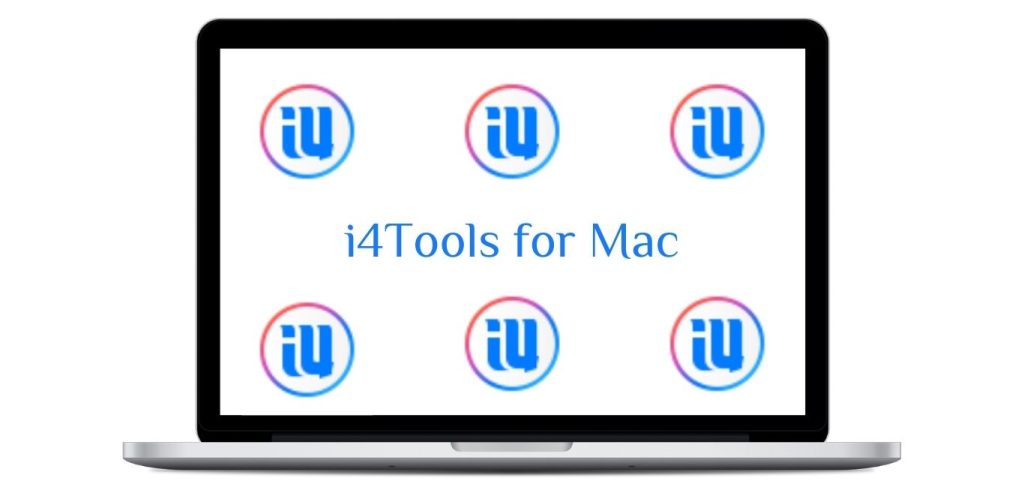 Functions of i4Tools for Mac
The all in one assistant lets you manage all files on your device including apps, photos , ringtones, vedio, music , video. And you can migrate any file between idevice and PC or between two idevices The app delivers tones of prominent functions such as, sign and install IPA files, jailbreak iOS, SHSH backup, clean useless files, download As Tools Pro App Store, activate Virtual Location, delete invalid icons and many more. i4Tools also can help you fully view iOS device's different statuses, including battery life, charge times, serial number, model number, product date, available space and other advanced information. The tool also comes with a back up feature that can back up all data to a computer and restore your device.
One of the best thing about i4Tools is that it allows you to download As Tools Pro App store. As Tools Pro is a third party app store where you can download number of unofficial apps and games free. To download apps, you don't need to connect your iPhone or iPad to the computer. You can directly download apps once you installed the As Tools Pro apps store on your device. Apps are neatly organized in to categories. You can find your desired apps quickly with the search engine provided.
I4Tools offers many other useful features such as convert vedio files, real time log, create ringtones, reboot the device, turn off the device
It is surprising to see such a large number of brilliant features in a single tool. I4Tools is becoming a perfect must have for all iPhone users with Mac OS across the globe.
So, download i4Tools for Mac for your iOS device and get the full potential of your iPhone, iPad or iPod without further delay.
Just click the below download button to free download the i4Tools latest version in 2023 for your Mac device.
App information – i4Tools for Mac
App name : i4Tools for Mac
Latest version : V1.18
File size : 132 MB
Latest update : 2023/03/04
How to download i4Tools for Mac ?
Follow the few quick steps given below to download i4Tools for Mac.
Click on the above download button to download the DMG file on your Mac PC.
Open the i4Tools.dmg file, once it is downloaded
Now, you can see the i4Tools.pkg file and click on it
Then, it will open the package installer that displays the necessary steps to install the i4Tools application on your Mac.
After installation is completed, the application will open automatically.
Now you can use i4Tools for your iOS device.
FAQs
1. Is i4Tools available in English ?
No, i4Tools has been released for Chinese market and up to now, there is no English version. You can use Google Translate app to get the service of the app, if you can't understand Chinese.
2. Does i4Tools offer almost all the features included in 3uTools ?
Yes, you can find 99% of the features of 3uTools on i4Tools.
3. Can I download i4Tools on my Windows PC ?
Yes, there is a Windows version for i4Tools as well as Mac. It works on a 64 and 32-bit Windows system