As you all know the 3Utools is giving you a free and easy way to back up your i-device data effectively. So you can do this except using the iTunes and a trustful way. So before restore the backup you must have a backup file which previously created. you had better to know the way of backup and please refer backup with 3utools first. If you have already done your backup here is the way to restore backup with 3utools.

What does it mean the backup restore?
Data restore is the process of copying backup data from secondary storage and restoring it to its original location or a new location. So you have to make a backup file first in desired way. Then you can restore it in the same device or any other location if compatibility is match.
Why you need to restore the backup?
A restore is performed to return data that has been lost, stolen or damaged to its original condition or to move data to a new location.
All these are done for the security reasons of your data. If you have a strong backup you no need to worry about data loss.
Restore with 3utools steps
Open 3utools on your PC/ laptop
Connect your iphone, ipad with USB Cable
Click on backup/restore on tools section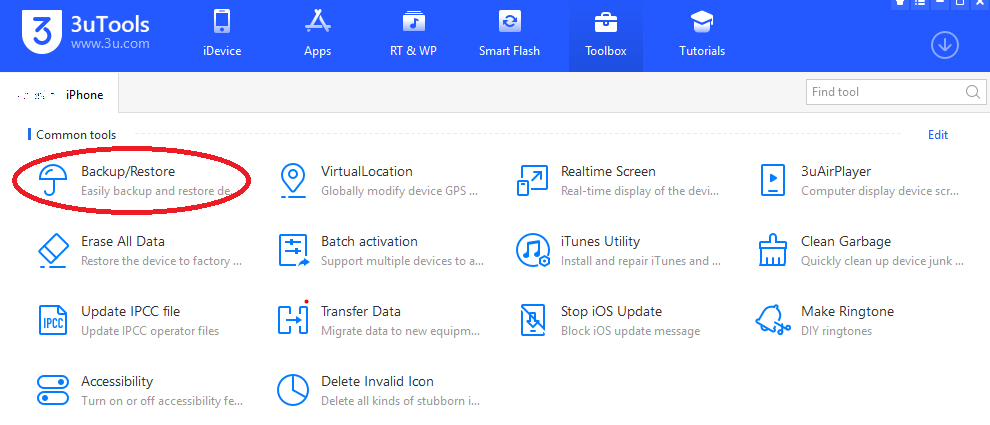 Here click on the View all- data Backups section just below the Backup section.
This will get you all your backup data relevant to your i-device and select the file identity there.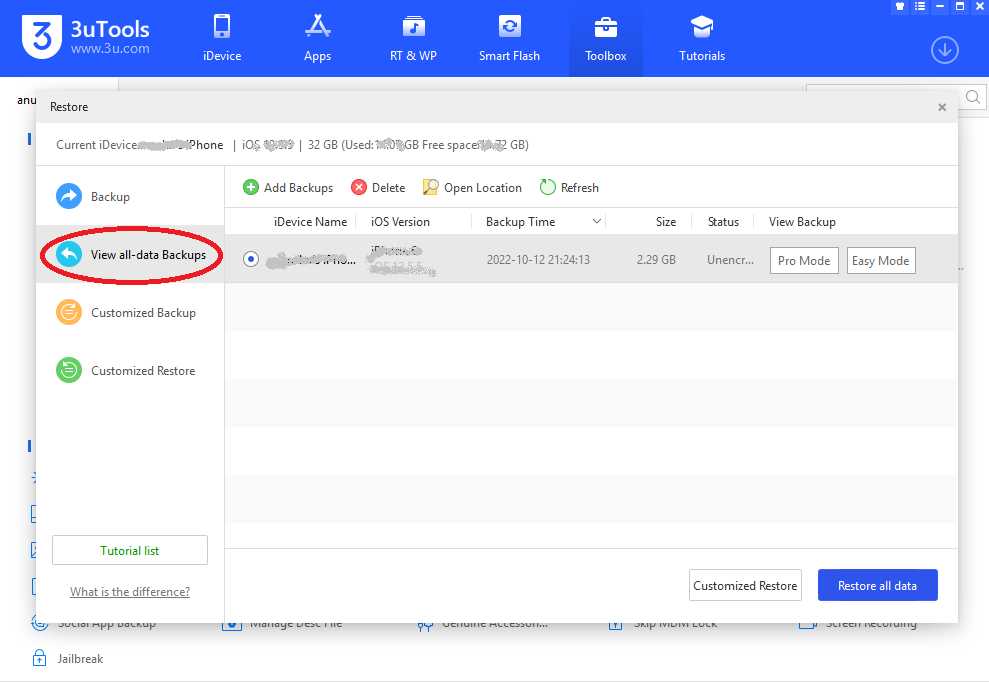 Then click on Restore All Data this will restore all data on the backup file and most probably it will show warning massages and read it carefully.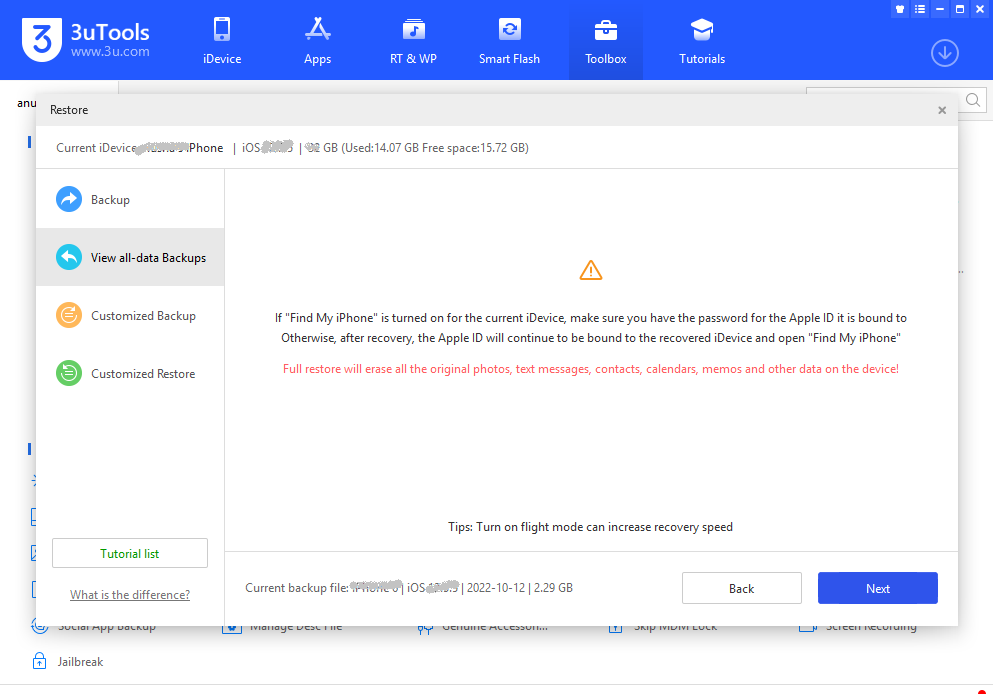 You had better to turn off Find My iPhone before restore. Turn on flight mode to increase recovery speed.
All the information and instruction is provided during the process when it is needed. So you no need to worry in any aspect.